Ms. Roman's legal practice focuses on real estate, debt collection, construction and business litigation. She also consults with clients who need guidance with estate matters. She has affiliations with Post Oak Title Company and Texas Lone Star Title Company. The clients Ms. Roman has represented include entrepreneurs, developers, lenders, fortune 500 companies, and small business investors. Her matters range from the routine to complex transactions. She is a true problem-solver, who guides clients toward practical and reasonable solutions.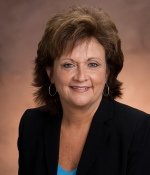 Paralegal and Office Manager
Marlene Scanlin is the office manager and paralegal for Roman Law Firm, P.C. She has vast experience in all areas of the legal profession with primary focus on real estate law, including drafting lender documentation and business law for over 20 years. Marlene began her career as a secretary in the District Attorney's office, was promoted to supervisor of the Grand Jury Division, and worked as a Court Coordinator for the criminal courts. She is also very knowledgeable in civil litigation, wills, probate and foreclosures.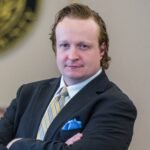 Mr. Thomas is a litigator that brings a wealth of knowledge and experience to the firm's array of clients with their personal injury, business law needs and family law matters. Over the years, he has appeared in many district court hearings throughout the State of Texas. He is well versed in discovery procedures, depositions and mediations. He has achieved impressive results for the firm's clients through his advocacy.
With over 35 years of legal experience representing high-caliber clientele and businesses, James B. Jameson specializes in legal counsel for financial distressed companies.  He focuses on bankruptcy, financial restructuring, debtor and creditor rights, and commercial litigation. Jameson is well-versed in operational and strategic planning and has  served as a Court-Appointed Receiver and Liquidating Trustee for numerous matters. He has conducted over 500 mediations with an impressive success rate and can handle disputes of any measure with effectiveness.